The Hart Surgery
York Road, Henley-on-Thames, Oxfordshire, RG9 2DR
It's Thursday 5:34 AM — Sorry, we're closed. Please call 111 if you need medical advice or think you may need to see a doctor or 999 if you need URGENT medical assistance.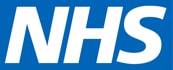 Telephone: 01491 843200
thehartsurgery@nhs.net
Walking for Health
Join our health walks! Walking is a great way to get fit, explore what's on your doorstep and make new friends. There are two regular organised walks in Henley.
First Sunday of each Month, 10am for 45-60 mins, starting from Henley Leisure Centre
Every Tuesday, 12 noon for 30 mins starting from Henley Town Hall
These walks are a gentle pace and ideal for those who want to start being more active.