The Hart Surgery
York Road, Henley-on-Thames, Oxfordshire, RG9 2DR
It's Thursday 4:26 AM — Sorry, we're closed. Please call 111 if you need medical advice or think you may need to see a doctor or 999 if you need URGENT medical assistance.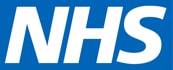 Telephone: 01491 843200
thehartsurgery@nhs.net
GP Net Earnings
All GP practices are required to declare the mean earnings (ie average pay) for GPs working to deliver NHS services to patients at each practice.
The average pay for GPs working in the practice of The Hart Surgery in the last financial year was £60,716 before Tax and National Insurance.
This is for 3 Full time GPs and 4 Part time GPs who worked in the practice for more than six months.
Information produced William Giles, Chartered Accountant
March 2019