The Hart Surgery
York Road, Henley-on-Thames, Oxfordshire, RG9 2DR
It's Thursday 3:40 AM — Sorry, we're closed. Please call 111 if you need medical advice or think you may need to see a doctor or 999 if you need URGENT medical assistance.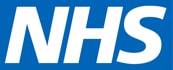 Telephone: 01491 843200
thehartsurgery@nhs.net
New Patients
The practice generally covers patients who live in or around a six mile radius of Henley.  If you move to the area and wish to register as a patient, we will ask you to complete a registration form and a new patient questionnaire which will need to be done before booking an appointment.
Patients who live outside the area, but are visiting the Henley area, can register with the Hart Surgery as aTemporary Patient.
It is very important that you notify the surgery immediately if you change your name, address, postcode, email, telephone or mobile number, as we need to keep accurate records
Pre-Registration with the practice
If you wish to save yourself time before your first visit to the surgery you can print out and bring the following forms with you or email the completed forms over to us. (thehartsurgery@nhs.net)
YOU WILL NEED TO FILL OUT BOTH FORMS BELOW
The Hart Surgery New Patient Questionaire