The Hart Surgery
York Road, Henley-on-Thames, Oxfordshire, RG9 2DR
It's Thursday 3:55 AM — Sorry, we're closed. Please call 111 if you need medical advice or think you may need to see a doctor or 999 if you need URGENT medical assistance.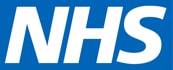 Telephone: 01491 843200
thehartsurgery@nhs.net
Travel Clinic
If you require any vaccinations relating to foreign travel you need to make an appointment with the practice nurse to discuss your travel arrangements.
It is important to make this initial appointment as early as possible  – ideally at least 6 weeks before you travel
Please do some reading before your appointment on https://travelhealthpro.org.uk/ where you can look at country specific information on both suggested immunisations and Malaria risk. This is the same website that the travel clinic will use during your consultation.
Information about how long travel vaccine protection lasts can also be found on the same website at https://travelhealthpro.org.uk/diseases. You can access your immunisation history if you have online access set up with us or you can ask to have a copy emailed to you.
When you come to your travel clinic appointment please bring with you as much information as possible about your  itinerary.
Please be aware that Hepatitis A, Typhoid, Cholera  and Diphtheria/Tetanus/Polio are the only travel vaccines currently available on the NHS , all others will incur a charge.
If a travel clinic appointment isn't available at the surgery within your time frame then travel vaccines can be accessed locally at
https://www.boots.com/health-pharmacy-advice/travelhealth ( Nearest is Reading, not available in Henley )
https://healthclinics.superdrug.com/travel-vaccinations ( Nearest again is Reading )
https://www.masta-travel-health.com/findaclinic ( Twyford, High Wycombe or Reading )