The Hart Surgery
York Road, Henley-on-Thames, Oxfordshire, RG9 2DR
It's Thursday 4:44 AM — Sorry, we're closed. Please call 111 if you need medical advice or think you may need to see a doctor or 999 if you need URGENT medical assistance.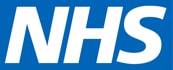 Telephone: 01491 843200
thehartsurgery@nhs.net
Autism
Autism Support Henley (ASH) 
ASH holds a drop in support group on the 2nd Thursday of every month in the Margaret Day Room at Kings Barn, between 2pm and 4pm.
Speakers:
13th June 2019 1pm-3pm: Becky from Autism Family Support, at the Margaret Day Room
Minutes:
Information:
How to support autistic-people