The Hart Surgery
York Road, Henley-on-Thames, Oxfordshire, RG9 2DR
It's Thursday 4:46 AM — Sorry, we're closed. Please call 111 if you need medical advice or think you may need to see a doctor or 999 if you need URGENT medical assistance.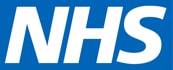 Telephone: 01491 843200
thehartsurgery@nhs.net

Coronavirus – latest guidelines
IF YOU SUSPECT YOU HAVE CORONAVIRUS DO NOT COME TO THE SURGERY. Instead telephone NHS 111
All travellers from Wuhan and Hubei Province, China,  Daegu or Cheongdo (Republic of Korea) or any Italian town under containment measures see map should should immediately self-isolate, even if asymptomatic (no symptoms), and call NHS 111 to inform of recent travel. The guidance for Italy, Iran, and Daegu or Cheongdo (Republic of Korea) applies to individuals who returned from these specific areas on or after 19 February 2020.
For travellers returning from other areas of China, Cambodia, Hong Kong, North Italy (see map) , Japan, Laos, Macau, Malaysia, Myanmar, other areas of Republic of Korea, Singapore, Taiwan, Thailand and Vietnam the advice is that there is no need to undertake any special measures, but if you develop symptoms you should self-isolate and call NHS 111.
This guidance is correct as of 25th February but the official guidance is being regularly updated. For the most up-to-date guidance see here
Welcome to The Hart Surgery
Established in 1907, the Hart Surgery is a friendly GP practice providing first class primary care, right in the heart of Henley-on-Thames. As well as our 8 regular GPs we have a team of practice nurses and healthcare assistants offering a range of treatment room services and specialist clinics and a paramedic to assist our GPs with home visits. All our patients including children have a named, accountable GP who will coordinate their care. We are also proud to be a training practice and usually have 1 or 2 qualified junior doctors expanding their experience and training with us. More details can be found here.
*** Scroll down to the bottom of the page to see our latest news and updates ***



<!– eConsult banner code END →
Urgent Same Day Appointments
We will always see or call you same day if you are in pain, a doctor thinks it is medically necessary or you are worried about an infant. If practical, it would be helpful if you could call before about 11am to request a same day appointment. If we are short of these appointments, we may arrange for a doctor to call you back before an appointment is booked. We do not offer a walk-in service.  Please note we cannot guarantee a same day appointment with a particular clinician or a particular time of day.
Urgent & Non-Urgent Medical help outside opening hours
Always telephone "999" for life-threatening situations when you feel urgent medical care may be required. The nearest Accident and Emergency Unit is at The Royal Berkshire Hospital, Reading. There is also one at the John Radcliffe Hospital in Oxford.
If you need medical help outside our opening times and your situation is not life-threatening, dial '111' for the NHS 111 service. This service offers urgent medical help or advice in non life-threatening situations and can arrange for you to see a doctor or advise whether you need to go to A&E.   The NHS website offers a complete guide to conditions, symptoms and treatments, including what to do and when to get help.
Minor Injuries
We are happy to see minor injuries such as deep cuts, sprains, minor head injuries and minor burns and scalds as a same day appointment. However, if you require an x-ray or need to be seen out of surgery hours you should attend Townlands Memorial Hospital,  Minor Injury Unit (MIU) which is next door to the surgery.  The minor injury unit is open 9am – 8pm, 7 days a week, although the x-ray department is only open until 4.30pm and closed for lunch. You can call Townlands on 01865 903703. If you are not sure of the most appropriate place to go to, call 111 who will be able to direct you.
Latest News
Congratulations to Dr Maunsell
Congratulations to Dr Maunsell and his wife, Kirsten, on the birth of their beautiful baby boy, Wilfred, a brother for […]
News Archive
Walking for Health
Join our health walks! Walking is a great way to get fit, explore what's on your doorstep and make new […]
Patient Survey 2019
Our 2019 patient survey is now open for your feedback. This is important to us as it helps inform us […]
Flu Clinic Sat 14th September
Thank you to everyone who came to our first flu clinic on Saturday. We gave a total of 402 flu […]
Case studies wanted to promote flu vaccination campaign
OCCG is looking for patient case studies to publicise the importance of 'at risk' patients having a flu vaccination this […]
Flu Vaccine for the over 65s now in stock
We have just taken our first delivery of Fluad, the over 65s flu vaccine, so if you are aged over […]