The Hart Surgery
York Road, Henley-on-Thames, Oxfordshire, RG9 2DR
It's Thursday 5:14 AM — Sorry, we're closed. Please call 111 if you need medical advice or think you may need to see a doctor or 999 if you need URGENT medical assistance.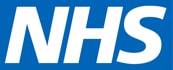 Telephone: 01491 843200
thehartsurgery@nhs.net
Appointments
Each day appointments between 11am and lunchtime are reserved for 'on the day' appointments. These are usually for patients who need to see a doctor that day (eg those who are in pain, worried or whose condition is time-sensitive and they cannot wait for a routine appointment). All our doctors work through an individual 'same day' list however we cannot guarantee which doctor you will see although we try our best to accommodate requests for a GP of a specific gender. When booking an emergency appointment you may be directed to a nurse led minor illness clinic (see below).  One of our doctors is on 'duty' each afternoon and they are also able to see some 'on the day' patients.
Telephone Consultations
If patients specifically ask for a telephone consultation for a problem that needs to be dealt with on the day, a telephone consultation appointment is made for the end of a doctor's morning or afternoon surgery. It will be booked with the nominated duty doctor for that day if the patients 'usual doctor' is not available. Although we try to be as helpful as we can, we cannot guarantee a call back at a particular time and unfortunately do not have the resources to repeatedly call back if there is no answer.
If a patient needs/wants to speak to their usual doctor about a routine matter, a telephone consultation appointment can be made for the next time the usual doctor is in the surgery.
If you wish to speak to a nurse you will need to discuss this with the treatment room receptionist for them to arrange.
Nurse Led Minor Illness Clinics
On some mornings (often Tuesdays and Fridays) the GPs will be assisted by nurses running minor illness clinics. The nurses are able to help with colds & flu like symptoms such as fevers and sore throats, earaches, asthma & COPD, minor skin injuries and burns, women's health including thrush and emergency contraception, cystitis and urine infections, skin conditions such as rashes, stings, bites, eczema, sunburn, cold sores, nappy rash, veruccas and warts, eye conditions such as conjunctivitis and styes. You will be directed to these clinics when appropriate.
Routine Appointments
We recommend that you allow plenty of time to book a routine appointment, particularly if you would like to see a specific doctor. Some of our doctors are part time and all our doctors have commitments such as nursing home visits outside the surgery. We would advise you to avoid telephoning between 8 and 10am when the lines are particularly busy.
Online Appointments
Many of our appointments are bookable online but in order to access that facility you will need to register first. You can start the registration process online here https://patient.emisaccess.co.uk/ but you will have to bring ID into the surgery in order to complete it. Alternatively you can fill in the form (and request additional online services) on the Online Services section of our website