The Hart Surgery
York Road, Henley-on-Thames, Oxfordshire, RG9 2DR
It's Thursday 4:19 AM — Sorry, we're closed. Please call 111 if you need medical advice or think you may need to see a doctor or 999 if you need URGENT medical assistance.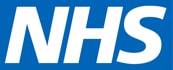 Telephone: 01491 843200
thehartsurgery@nhs.net
Repeat Prescriptions
Prescriptions can be requested in five ways:-
Patient Access Website (this is run by a separate company to The Hart Surgery but our reception desk can set you up with this). This has the advantage of displaying all the medication you are currently on and gives access to your medical records too.
Email direct to the prescription desk. Please email hart.prescriptions@nhs.net with your name, DOB, medication required and which pharmacist you would like your prescription to be sent to (or you can collect from the surgery).
Popping a written request or prescription tick list into the box on the reception desk at the surgery.
Asking your preferred pharmacy to request medication on your behalf.
By completing the form below.
We DO NOT take prescriptions over the phone except in exceptional circumstances and only by prior arrangement.
We advise that you allow 2 working days for prescription requests to be actioned; this may be longer if there is a query regarding your medication request, or it is not a repeat medication.
The Hart Surgery can send medication requests directly to your chosen pharmacy using EPS (Electronic Prescription Service). This is safe and confidential and a convenient way for you to collect your medications without having to visit the surgery first to pick up a prescription. Please let the prescription desk know your preferred choice of pharmcist.
As of December this year, we will not be able to fax any prescriptions due to new NHS guidelines, therefore, urgent requests will have to be collected from the surgery.
The prescription telephone line is open for queries between 10am – 12pm and 2pm – 4pm, please call the surgery on 01491 843200 and press option 3.
There is a prescription clerk in the surgery between 8:30 and 4:30 each day.