The Hart Surgery
York Road, Henley-on-Thames, Oxfordshire, RG9 2DR
It's Saturday 10:44 PM — Sorry, we're closed. Please call 111 if you need medical advice or think you may need to see a doctor or 999 if you need URGENT medical assistance.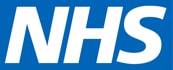 Telephone: 01491 843200
Fax: 01491 411296
thehartsurgery@nhs.net
Training Practice
The Hart Surgery is proud to be a training practice. This means we regularly host Doctors, Nurses, and students at various stages of their medical training. We teach the learners, and we learn from them as well!
Each learner is under the supervision of an experienced Doctor or Nurse and is always supervised to their level of experience and need.  They may sit in or shadow during consultations and those that are qualified doctors may consult in their own right.
If you prefer not to see one of our learners please let reception know as soon as possible so alternative arrangements can be made.
Our current Registrars are Dr Samik Dasgupta (m) and Dr Ram Kumar (m) who will be with us for six months from February 2019. Both are fully qualified doctors but here to further their training in a GP environment.
Video Consultations
In order to review and improve our care of patients we video record consultations on a regular basis. This is an important opportunity for medical staff, both experienced and not so experienced, to analyse and improve their skills and the co-operation of patients in this is a key contribution to teaching, learning and assessment for doctors and nurses.
At the time of booking your appointment you will be informed if recording is planned for that surgery and then on arrival you will be asked by the receptionist if you mind being recorded. If you are happy to take part you will be asked to sign a consent form.
It will always be possible for you to say no or to change your mind and the camera can be switched off at any time. The camera will only record you and the doctor talking and will not record any examination. The tape will only be seen by those who have legal access to your records and by doctors involved in assessment, and will only be used for assessment and training, of the doctor, not of yourself.
You may watch the tape yourself if you wish and ask for it to be erased at any time. The recording will be stored in a locked cabinet and is subject to the same degree of confidentiality as your medical records. It will be erased as soon as practicable and in any event within three years. We are very grateful to our patients who help us by taking part in video recording and expect their use to help us to be better doctors .