The Hart Surgery
York Road, Henley-on-Thames, Oxfordshire, RG9 2DR
It's Saturday 10:07 PM — Sorry, we're closed. Please call 111 if you need medical advice or think you may need to see a doctor or 999 if you need URGENT medical assistance.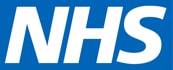 Telephone: 01491 843200
Fax: 01491 411296
thehartsurgery@nhs.net
Saturday Flu Clinic Dates Announced
Will be holding our main flu clinics on Saturday 14th September (for over 65s only) and Saturday 26th October this year. We will also be holding some mid-week, dates to be confirmed. As always, if you have a regular appointment with one of our GPs or a nurse, they will offer to vaccinate you opportunistically on the spot to save you making a separate flu appointment.
Now booking – both online and via reception.