The Hart Surgery
York Road, Henley-on-Thames, Oxfordshire, RG9 2DR
It's Monday 9:44 PM — Sorry, we're closed. Please call 111 if you need medical advice or think you may need to see a doctor or 999 if you need URGENT medical assistance.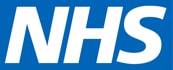 Telephone: 01491 843200
Fax: 01491 411296 (switched off from 2020)
thehartsurgery@nhs.net
New Hart Surgery website
Our new website was launched in July 2019. We hope you find it fresher, cleaner and easier to navigate. We are still honing it and would love to hear your feedback if you have any ideas as to how to make it even better! Email our practice manager, sarah.moberly@nhs.net for all website feedback.