The Hart Surgery
York Road, Henley-on-Thames, Oxfordshire, RG9 2DR
It's Thursday 5:21 AM — Sorry, we're closed. Please call 111 if you need medical advice or think you may need to see a doctor or 999 if you need URGENT medical assistance.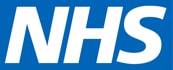 Telephone: 01491 843200
thehartsurgery@nhs.net
General Practice Access Fund (GPAF)
Extra Appointments at evenings and weekends
As part of the government's agenda to extend access to GPs to evenings and weekends, a group of 10 GP practices across south Oxfordshire (the SE Oxfordshire Federation, "SEOX"), have banded together and agreed that at least one of these surgeries will stay open late each weekday evening and have appointments available on both Saturdays and Sundays (the rota will be published on the surgeries' websites).  A patient from any of these SE Oxfordshire surgeries may be booked into any of these appointment slots. If you are not registered at the surgery where you wish to see a GP or nurse you will have to give that clinician specific permission to access your medical records on a one-off basis.  These appointments must be booked by the practice you are registered at.