The Hart Surgery
York Road, Henley-on-Thames, Oxfordshire, RG9 2DR
It's Thursday 4:48 AM — Sorry, we're closed. Please call 111 if you need medical advice or think you may need to see a doctor or 999 if you need URGENT medical assistance.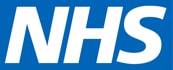 Telephone: 01491 843200
thehartsurgery@nhs.net
Flu Vaccine for the over 65s now in stock
We have just taken our first delivery of Fluad, the over 65s flu vaccine, so if you are aged over 65, please ask to have your flu vaccination if you come in for an appointment with a clnician. We are expecting the vaccine for the 18-64 year olds to arrive mid-September and for the under 18s in mid Oct. We have over 3,600 patients eligible for a free flu vaccination this year so the flu season, which is predicted to be a bad one, will certainly keep us busy!