The Hart Surgery
York Road, Henley-on-Thames, Oxfordshire, RG9 2DR
It's Sunday 3:09 AM — Sorry, we're closed. Please call 111 if you need medical advice or think you may need to see a doctor or 999 if you need URGENT medical assistance.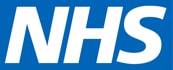 Telephone: 01491 843200
Fax: 01491 411296 (switched off from 2020)
thehartsurgery@nhs.net
Congratulations to Dr Maunsell
Congratulations to Dr Maunsell and his wife, Kirsten, on the birth of their beautiful baby boy, Wilfred, a brother for Bertie. Wilf came to visit the surgery today and was passed around for cuddles!